Bamboo Clothing Explained
Not much is known about Bamboo, as a plant or as a clothing material. To help with this we put together what we know about the plant, the process and what makes it a super cool product.
Lets start with the Bamboo plant; The Info-graphic below highlights the main aspects that are worth understanding: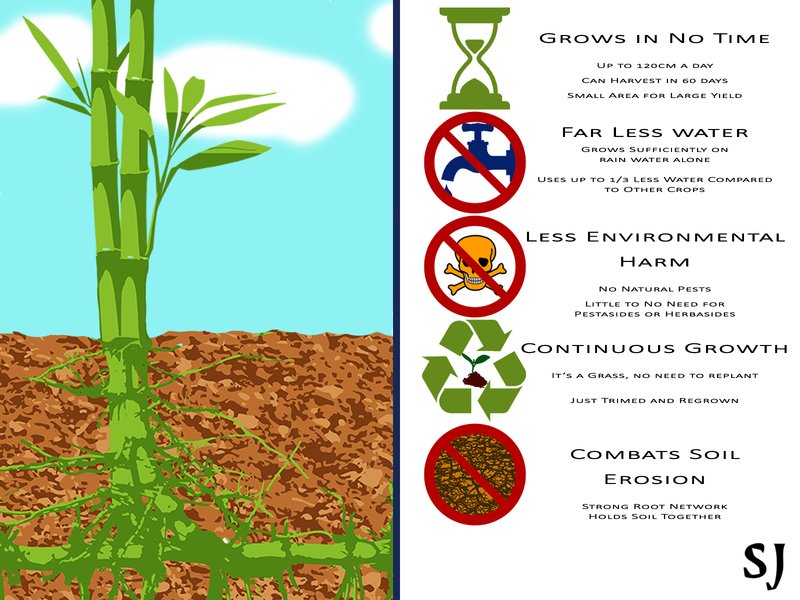 As you can see it is a positive crop in that it doesn't need to adversely effect the surrounding environment. We believe it is a progressive alternative to the current clothing crops and can help generate a eco-friendly and more permaculture focused agriculture. Bamboo is a grass and this is one of the main factors in its success. This grass grows very fast allowing for a far greater yield that traditional crops. It also does not need to be pulled at harvest so the root network can get a firm hold in the ground making the soil solid and healthy around it. This is because the plant can be cut and regrows from the stumps left in the ground, making it a very easy to harvest crop also. And Bamboo has no natural pesticides so there is little to no need to use chemicals on the plants to maintain their quality. Basically we think it's a super plant.
So how exactly does this robust plant go from super strong grass to amazing clothing?
Have a look at the process involved: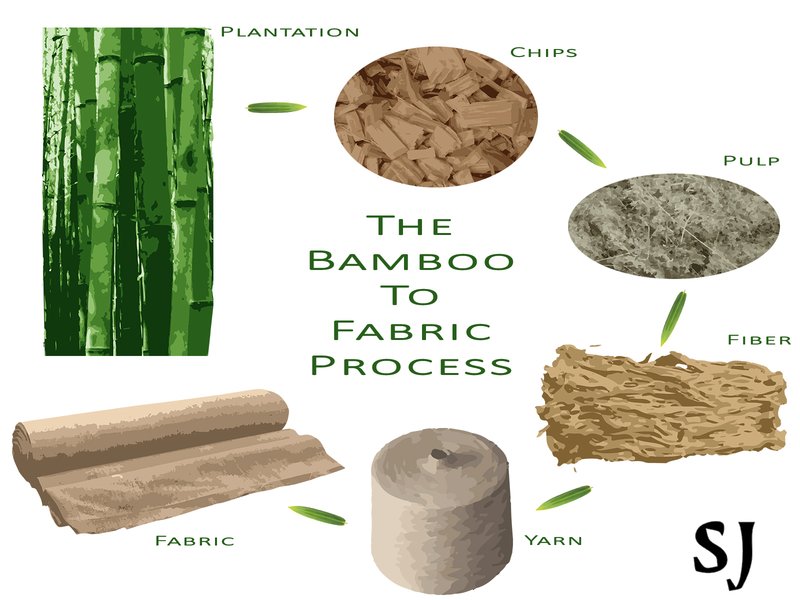 Following the steps it is first harvested and chopped into Chips, these Chips are dissolved into a Pulp and from there drawn into a Fiber. The Fiber is wound into a Yarn and the Yarn is knitted into a Fabric. The Fabric is dyed while still in the Yarn phase to give you the vibrant colours you enjoy from Bamboo clothing.
So what is so special about Bamboo clothing?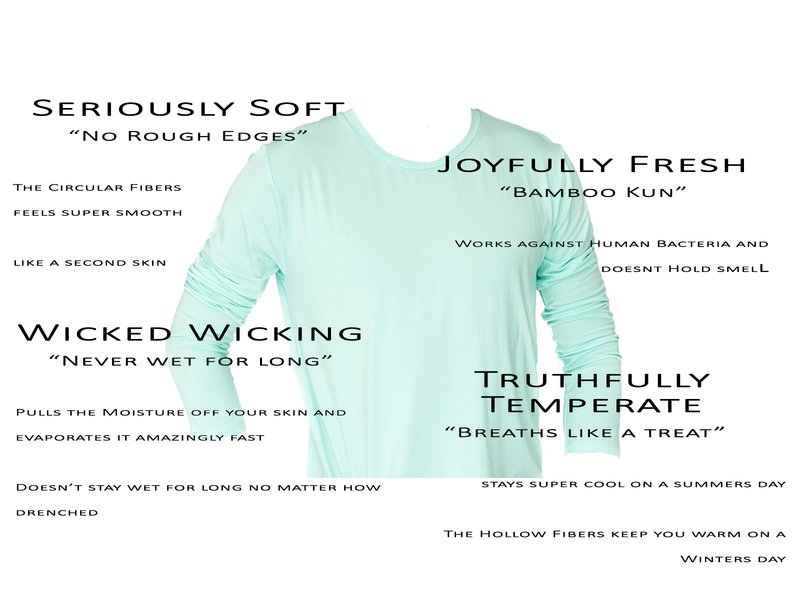 We hope that helps!!!
Visit our Our Shop Page to see what's on Offer
Feel free to Contact Us if you have any Queries